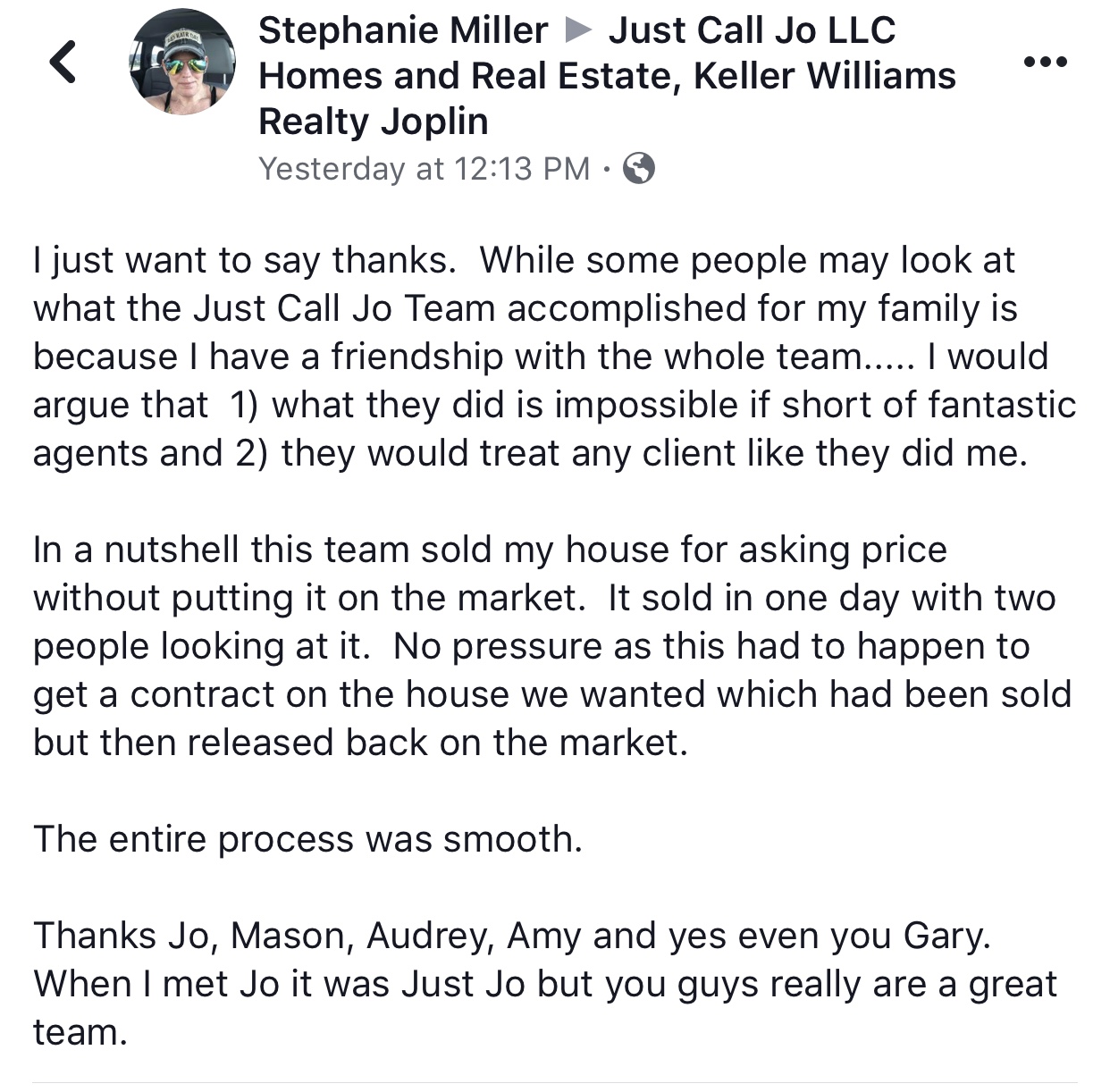 I just want to say thanks. While some people may look at what the Just Call Jo Team accomplished for my family is because I have a friendship with the whole team….. I would argue that 1) what they did is impossible if short of fantastic agents and 2) they would treat any client like they did me.

In a nutshell this team sold my house for asking price without putting it on the market. It sold in one day with two people looking at it. No pressure as this had to happen to get a contract on the house we wanted which had been sold but then released back on the market.

The entire process was smooth.

Thanks Jo, Mason, Audrey, Amy and yes even you Gary. When I met Jo it was Just Jo but you guys really are a great team.
— S. Miller, Seller/Buyer